Beckett Simonon is a shoe maker that's been on my radar for some time now and I finally had the opportunity to check them out! Before we talk about the shoes themselves, let's talk a bit about the company.
The Company
Founded in 2012, Beckett Simonon shoe factories are located in both Colombia and Portugal. They work with only family-owned, ethically responsible factories around the world.
They use a Group Made To Order business model which means that customers pre-order a product in advance and, once a certain quantity of orders is met, they'll begin production on the sizes and styles that have been ordered. The ability to not have to carry inventory helps keep prices low since they don't have to pay for warehouses, pay rent in stores, and incur other costs associated with producing a ton of shoes in advance. They, then, pass this cost savings on to customers.
So how exactly does the process itself work? Glad you asked!
First, the team at Beckett Simonon creates designs each month or so, and if you see something you like, you can pre-order them. Next, they'll manufacture all the pre-ordered shoes in one of their factories and after the shoe is completed, they'll ship the shoe directly to you.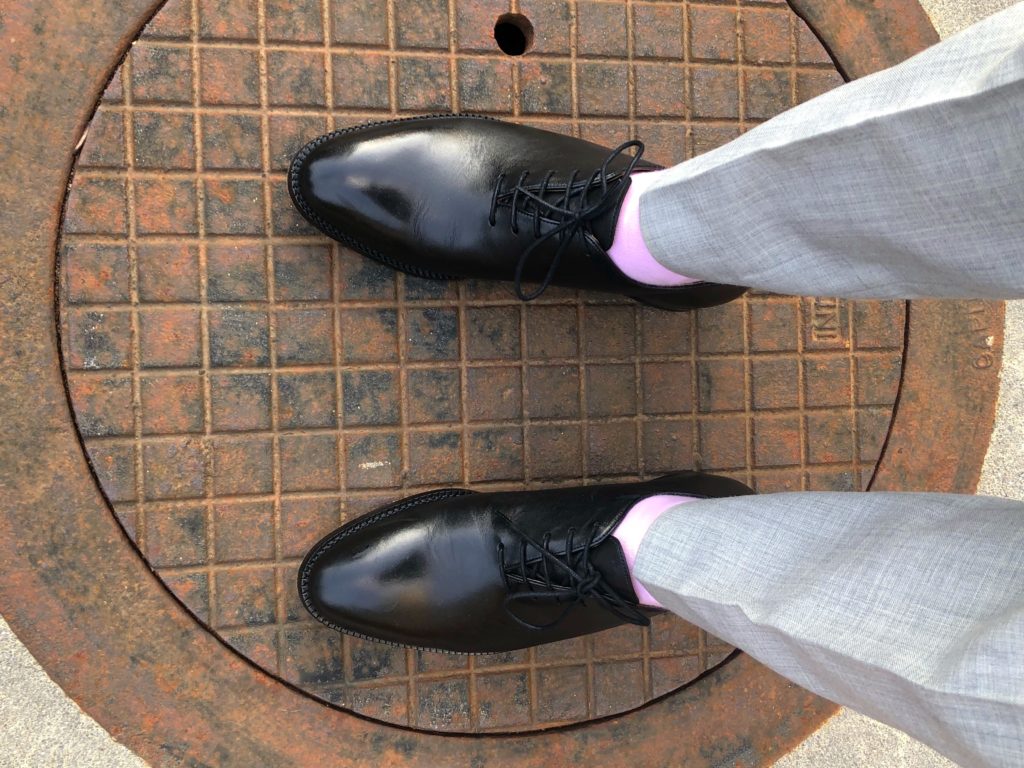 Unlike other crowd-funding and pre-order models, there are no minimums because they own and operate their own factories. Also, they offer free returns and exchanges which is awesome, considering you're ordering custom shoes.
The only caveat is that this production method means delivery times can take 6-8 weeks or will ship when the campaign ends. Either way, you will have to wait to get your shoes. So, if you are willing to wait, you'll be rewarded with some great shoes made with high-quality materials and fair business practices at a significant cost savings.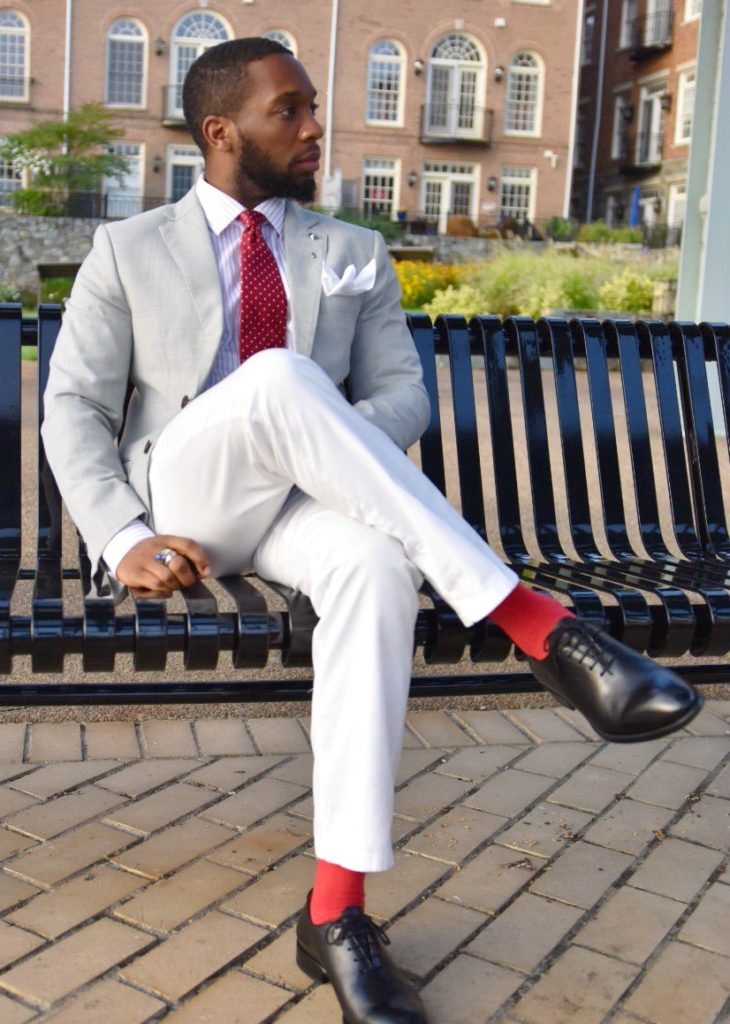 Let's Talk Shoes
Now that that's out the way, let's talk about the shoe itself! I was fortunate enough to receive the Valencia Wholecuts – Calfskin Leather Black which are priced at $199. The shoes arrived inside two boxes, the first the cardboard shipping box and the second, the black shoebox. What awaited me inside were two beautiful black leather shoes, a shoe horn, two dust bags (always a plus), and removable insoles.
At first glance, I thought the shoes looked absolutely beautiful. They are perfectly rounded and very pleasing to the eye. The shoe can be easily dressed up or dressed down if you prefer a more casual look.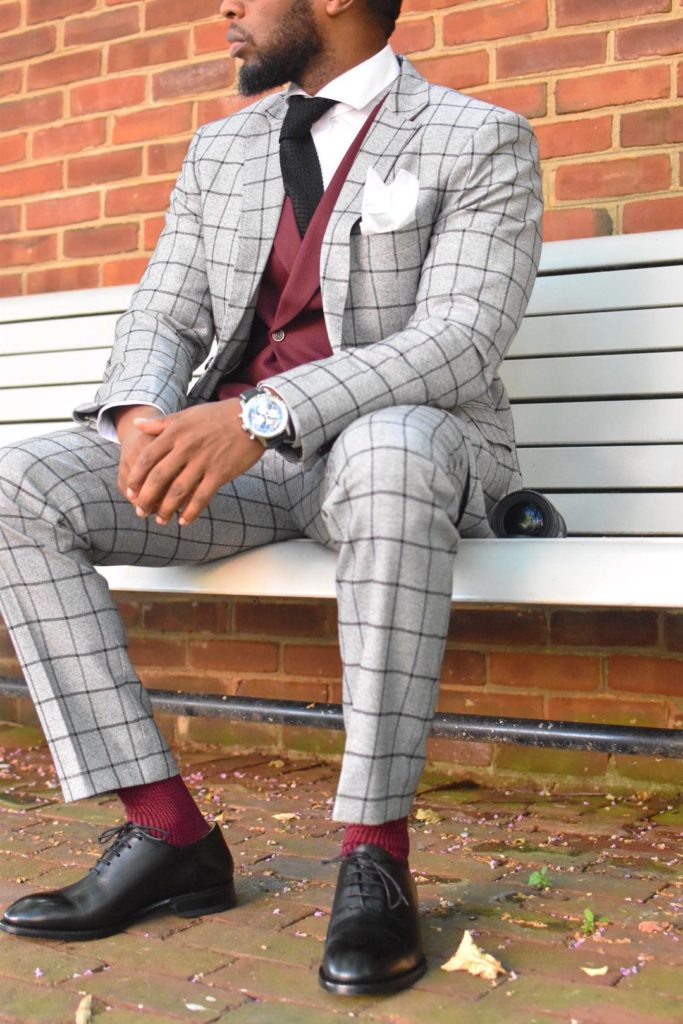 The Valencia is made from Argentinian full grain leather, which is the best leather to look for on a shoe. It's the strongest and most moisture-resistant leather and over time, this type of leather will develop a rich patina look that often comes from great leather.
The construction of any dress shoe is obviously important to its quality. The soles on these shoes are stitched with Resoleable Black Construction (Blake Stitching). The shoes also have a full grain leather lining that makes the shoes more breathable, as well as look good. They contain leather heal stacks and rubber heel caps for traction.
The Fit
I first put these shoes on with a pair of no show, black ankle socks and I must say they fit my foot perfectly. The shoes themselves are also lightweight and very comfortable. Usually it takes a day or two for me to break a shoe in before it's truly comfortable on my feet, however, these seemed to fit and feel perfect on my foot after initially trying them on. I wore these shoes for two days straight in the course of my daily activities, which includes a lot of walking, and my feet felt comfortable the entire day.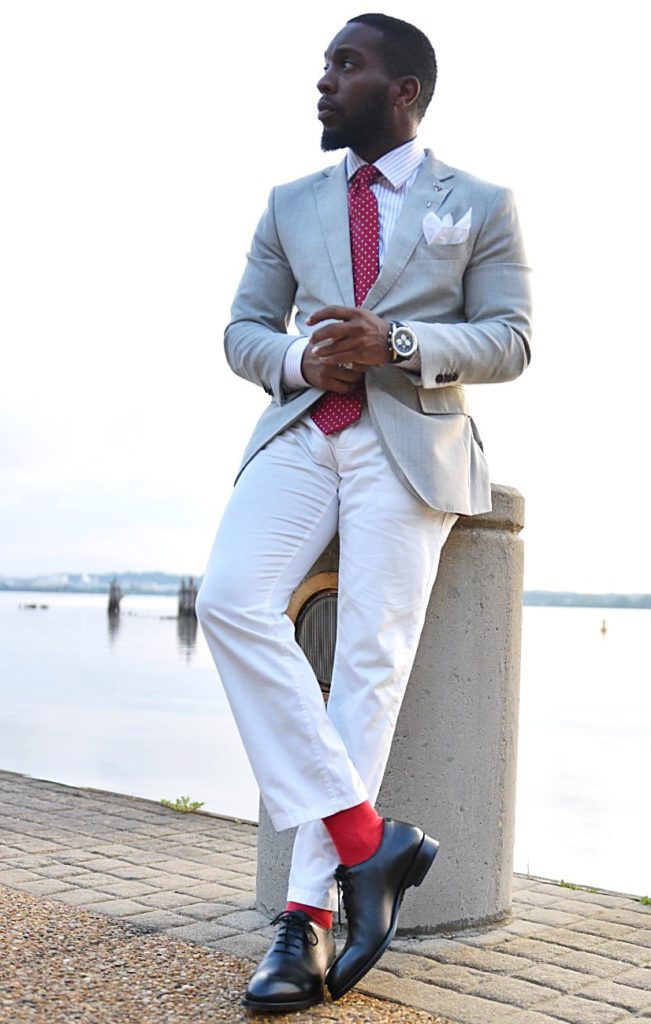 Price
Beckett Simonon dress shoes on are listed at $199, the boots are listed $219, and the tennis shoes are $149. They also offer leather belts, messenger bags, and a weekender at the time of writing this review. If you add your items to your cart, then go to the checkout screen, and move your mouse off the website like you are going to close the window, you will receive a pop up for 20% off your order, further reducing then price. They also offer free shipping in the USA and free returns on their orders.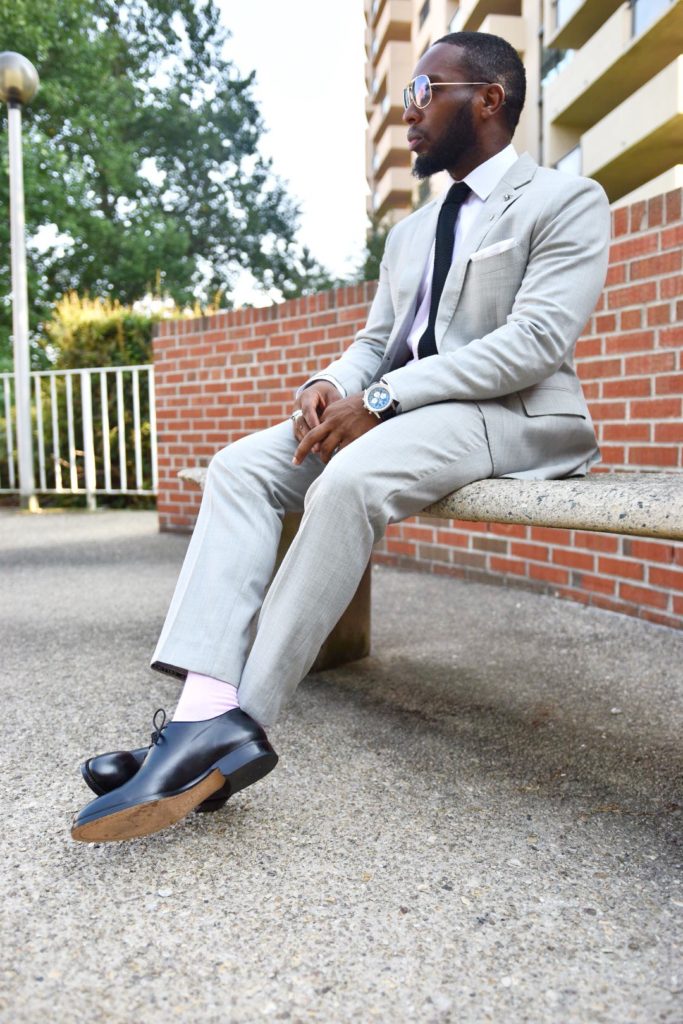 Final Thoughts
I really like these shoes. They are stylish, well constructed, and very comfortable. I love the price as well since a shoe like this would easily retail for $300 or more. I also like the fact that new designs are created every month so there's always a reason to come back and check out the site for new shoes. If you don't mind the wait time to receive the shoes and want a stylish quality dress shoe, they're definitely worth checking out.
You can get the Valencia Wholecuts – Calfskin Leather Black here.