Pillowcube
After a hectic, tiring day the best feeling is to just slide into bed and cover ourselves in a comfy blanket to get ready for a well-deserved rest, but that essential nap time experience is ruined when we find ourselves twisting and turning, trying to get into the best position for comfortable sleep. It's very disappointing to be tired and spend an unnecessary amount of time stacking pillows, trying to find a suitable position just to be able to catch a wink.
Research shows that getting a good night's rest can be beneficial to our health and general well-being. Your mood and mental health are severely affected by an incomplete or improper sleep schedule. Rising rates of depression and anxiety have been proven to correlate with incomplete sleep and insomnia. Proper sleep is undisputedly one of the most important and pleasant experiences a human being can experience. To optimize your sleeping experience it is also important to acknowledge the different positions that a person sleeps in. About 70 percent of sleepers typically sleep on their side while all pillows are designed for back-sleepers.
Pillowcube has presented a solution to this rather strange issue, with pillows designed specifically to cater to side-sleepers and take your sleeping experience to the next level you so undeniably deserve. Pillowcube provides the best and most comfortable pillow for side sleepers on the market. Traditional pillows often leave side sleepers in the lurch, forcing you to fold or double up on pillows to get the support you need. Pillowcube decided to craft the perfect combination of soft and supportive to give you a better night's sleep.
The pillow cube makes it easier to sleep on your side by offering proper support for your head, alignment for your neck. When your body is comfortable during sleep, you move less and sleep more. Sleeping on your side is by far the best position for your health. It is better for blood circulation, digestion, preventing, or reducing acid reflux and helps alleviate symptoms of sleep apnea and snoring. Pillowcube can be thought of as a bed for your head. They start with mattress grade high rebound Comfort Carbon Core that regulates temperature, keeping you cool all night long. They then wrap the tiny bed in an absorbent washable cover. Pillow cube is made of carbon nanofibers that retain Pillow Cube's structure and give you long-lasting support. The pillowcases are soft and stretch to cushion your head.
Website
In terms of design, the website is highly responsive and creatively designed to suit all kinds of audiences. Navigation and ordering is a seamless ordeal will all the products presented to you neatly, making it super easy to navigate and explore even for the less tech-savvy individuals looking to purchase a Pillow Cube. The website offers a few different pillows in various sizes and forms to fit your needs. If you're wondering which pillow suits you best they even have a quick quiz to find the pillow of your needs with about 10 questions and a simple email entry to get your answer. On the website, the products have detailed descriptions of the product itself and the materials it is made from. Each product has options for various sizes and thicknesses and details of the materials. The website also presents similar products in case you might be interested.
The website also includes info in case you want to know which sizes to order, if the pillow is suited for back-sleepers, where they ship, what materials the foam is made of, what the pillowcases are made from, and what the covers are made from.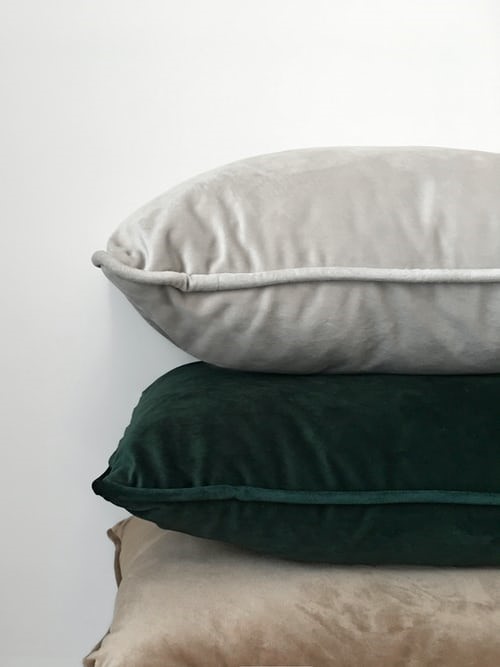 Products
Pillow Cube Classic
The Pillow Cube is the most comfortable and obvious pillow for side sleepers on the market. Yeah, it's obvious, your head and shoulder make a square, so the ideal pillow for sleeping on your side should be a cube. It's excellent for napping on a plane, family road trips, napping on the couch, for CPAP machine users, and people who don't like rolling but prefer to sleep on one side the whole side.
Your purchase will include a Memory Foam Pillow and a Quilted Pillow Cover. It is available in two thicknesses: 5 inch 12 by 12 and 6 inch 12 by 12.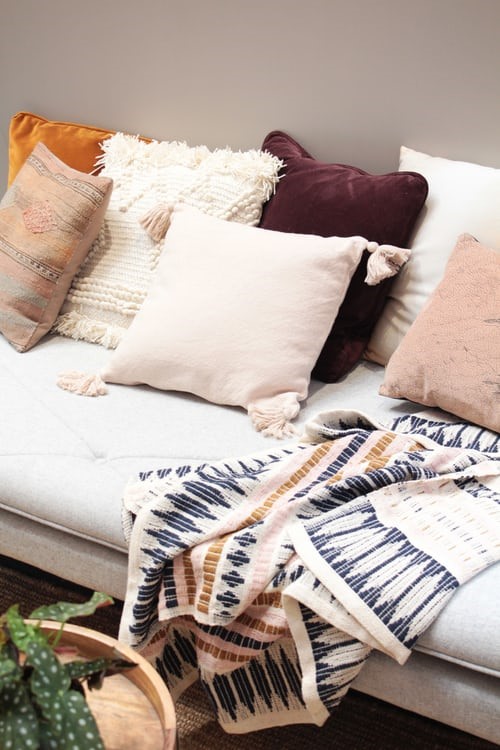 Pillow Cube PRO
Do you sleep on your side at night, but also roll from one side to another? Then the pillow cube pro is the right pillow for you. Just like the Pillow Cube Classic, the Pillow Cube Pro gives you the perfect support for the right angle between your head and your shoulders when you are sleeping on your side. Perfect for people who roll from side to side during the night, people who want a pillow that covers their bed better/more shaped like a traditional pillow, and people who want to use it as a body pillow.
Although there is only one Pillow Cube Pro, there are three different sizes, 4, 5, and 6 inches. People with big noggins will love the 6 Inch Pillow Cube Pro, while people with narrower shoulders will prefer the 4 and 5 Inch Pillow Cube Pro.
Your purchase will include a Memory Foam Pillow and a Quilted Pillow Cover.
Pillow Cube Cases
Even though your Pillow Cube comes with a case, let's face it we all need to switch our cases more often. The cube is as soft as can be. It fits every corner of your Cube seamlessly, it has almost no seams on it. Made of polyester and rayon, give your face the comfort it deserves. They are super soft, super stretchy, and custom fit for your cuboidal comfort. The cases are available in the standard white, twilight gray, blue-infinity, and an exciting Aurora Sonarealis.
Pillow Cubs -for kids-
Pillow Cubs are designed to give your kids the fun pillow they want with the bedtime support they need. Pillow Cubs' supportive core encourages side sleep and helps kids learn how to sleep better and healthier early on.
Great for travel, Pillow Cubs are the perfect toy by day and pillow by night. Also with their 'No-Fold Middle' this ensures your child can sleep and roll without interruption. The Pillow Cube is 12" wide and 6" tall when folded up and 24 inches wide and 3 inches tall when opened giving plenty of room for your child's giant noggin. These are available in Uniquely Unicorn, Silly Shark, Bravery Bear, Sleepy Sloth, and Helpful Husky.
Your purchase will include a Kid-Friendly Viscoelastic Foam Core and a Plush Washable Outer Character Cover.
Customer Reviews
You never truly know about the effectiveness of a product till you hear about it from the average consumer like you. Safe to say Pillow Cube has had many satisfied customers. Chanelle Caldwell says, "Just accepting the fact that I'd rather sleep on this pillow over having any social interaction!!"
BA Halford says, "First time with my new pillow…I only woke up once the entire night. This is the first time since 2015 that pain hasn't disturbed my sleep 3-5 times per night."
Conclusion
We should always invest in ourselves and there is no better way to invest in ourselves than in a good night's sleep. Pillow Cube offers you the unique opportunity to improve your sleeping experience. It is truly an interesting and special brand that'll help you get your good night's rest in. We know we'll be getting ourselves a Pillow Cube. Here's to hoping you'll maeke the right choice and get one too.