Introduction
Research shows that people with a greater connection to nature are more likely to behave positively towards the environment, wildlife and habitats. Developing an enduring relationship between people and nature, connecting people, may be critical for future nature conservation. Having a green thumb can reduce depression, lead to greater life satisfaction, and is an excellent skill that helps you appreciate the beauty of life and teaches you great life lessons like patience, commitment, and hard work. Taking care of plants can be a very rewarding experience. However, it might be a little daunting for newbies to enter the game. Here enters Lively Root.
Lively Root is a website that not only sells plants but gives you information and tips on gardening. Making it super easy and convenient for anyone willing to pick up a pail and a watering can. Lively Root has a plethora of options for all kinds of indoor, outdoor, landscape, pet-friendly, and easy-care plants.
Website
The website is beautifully designed and fully functional. With various eye-catching images of plants to get you started and ready to get your hands dirty. The website has intuitive drop-down menus for the shop, sales and seasons, plant care, and plant talk. The numerous sales and bundles are easily in view to ensure that you don't miss out on an absolutely great deal going on. The website gives you the option to filter your searches by plant size, pet-friendly to cater to your pets, care levels so you can choose your level of difficulty, light levels required, water needs, and humidity levels. The website also has Instagram posts from the lively root Instagram page, to catch your eye.
The Website also has info on plant care on all types of topics with articles ranging from essential gardening tools to common mistakes and instructions on how to plant specific plants or seeds, perfect plant zones, and where you should plant your bulbs. They also have articles on planting 101 for absolute beginners. They also have a section called "Insect Tales" for stories and tips on how to deal with pests and protect your precious plants.
The website also has a section called Plant Talk for general articles on plants and fun ideas and activities you can do with your potted plants. Plant talk also has an education filter where you check out informative and important articles at your pleasure. It even has a section dedicated to inspiring stories to get you right in the mood and dedicated to getting a good gardening session in.
The Website also has a very responsive and large search to make your searches convenient and as simple as possible. You can even set up an account at Lively Root by giving them some basic information and going through a simple and quick email verification.
Your Cart pops up from the right side of the screen and can be easily manipulated and double-checked at any time.
Products
House/Indoor
Friendly root has a section dedicated to live plants that are going to be delivered to you, best suited for office spaces, decorating your living room, or giving your house or apartment a natural and clean vibe, There is a huge variety ranging from Money Trees to Peacock Plants and Aralia Fabian Stumps. Bushes, shrubs, flowers, cacti, and figs. Whatever you name, they have it available.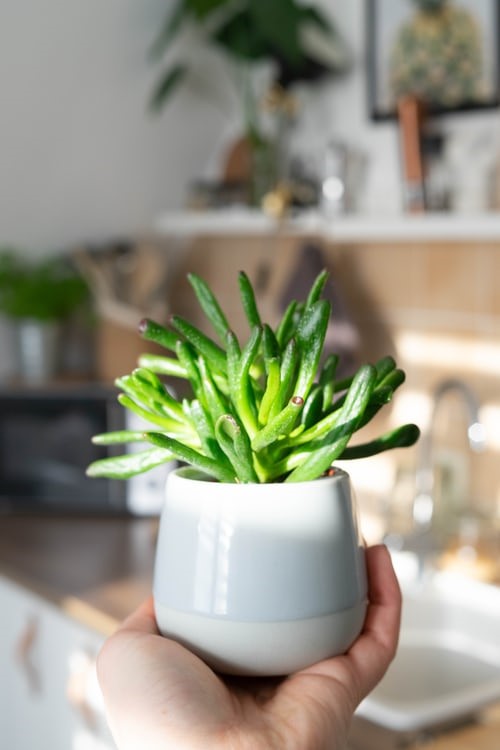 Outdoor
For the more experienced gardener with space looking to decorate the exterior of their houses with lush and vibrant plants Lively Root has you covered. They have an entire section of their store dedicated to outdoor plants. You can see the variation in a few examples like the star jasmine, croton petra, pygmy date palm, Tuscan blue rosemary, burgundy rubber tree, pink polka dot plant, or even a cat palm.
Bulbs
At Lively Root, they have an entire section dedicated especially to bulbs for you looking for plants with big leaves that give a real pop. There are bulbs available in all kinds of colors and designs, all ready to come to your doorstep just a single purchase away. You can find rare red lion bulbs, mammoth elephant ear caladiums, extra-large salmon pink premium Rosalie amaryllis bulbs just to name a few in the absolutely insane collections available.
Pet Friendly
For pet owners who want to make sure that their plants and their pets are safe and can live in harmony, Lively Root has you covered. With filters to make sure you get non-toxic and safe plants that your pets won't bother ruining Lively Root has made it super simple and convenient to find the right plant for you and your precious little critter.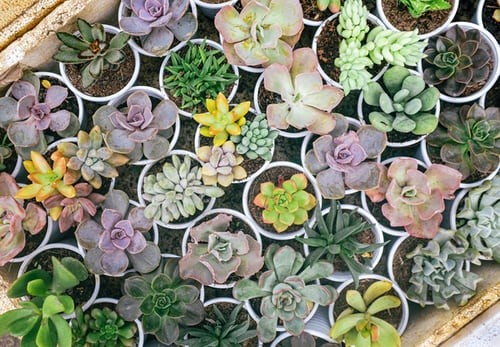 Easy Care
For you beginners looking for an easy and satisfying star Lively Root has a section in their store dedicated just for you. You can find all kinds of potted plants that don't require a lot of sunlight, attention, water, or constant care, so you can leave feeling satisfied as a gardener and your plants can remain healthy and happy. The choices include English ivy green ideals, blooming kalanchoes, aralia ming stumps, areca butterfly palms, star jasmines, and African violet four-packs just to name a few low maintenances but starter friendly plants.
Customer Care
Lively Root has some of the best customer services in the industry with timings open from 9 to 5. They will get back to you if you report an issue at their quickest. An inquiry can be submitted as easily as entering it in the "contact us" page of their website along with your email address and name. You can track orders and report any issues if they arise.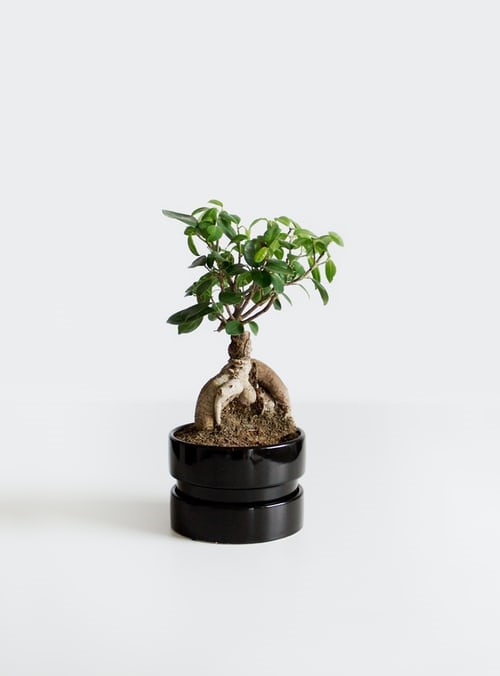 Customer Reviews
Lively Root has some of the most satisfied customers in the industry who confirm the bold claims the website makes about the quality and conditions of its live plants. Here are a few reviews:
"Nice plants! I ordered medium peacock plants in a grower pot for an "at home" convention. They got delivered at the expected timeline and were packed nicely. The leaves they had when it arrived are in good shape. Would order these plants again!"
"Impressed. I ordered Golden Pothos as an "I miss you plant" for our office. I was worried because I've ordered plants online before and it was not a pleasant experience. I am so pleased and impressed with the Lively Root team and how the plants were packaged. Done with care! Thank you! Very happy!"
Conclusion
Lively Root is possibly among the best online marketplaces to get your plant fix. With an endless supply of variety, you can find just about anything, packaged carefully and delivered to you with love and regard. Gardeners, whether just getting into the game or seasoned veterans should definitely check out Lively Root because of their premier services and commitment to quality.